Dry hire our Hitachi 1.7t Mini excavator with 300mm, 450mm, 900mm buckets and ripper $275 inc GST for 24 hours.
Attachements available: 200mm, 300mm and 450mm Auger, Sleeper grab.
Free delivery to you (within 30km of Mt Barker).
Other items available:
Vibrating compactor plate
Hydraulic log splitter
No tickets are required to operate this machine. Perfect for your DIY projects, digging, trenching, post hole boring, retaining walls, fencing, etc.
Basic operating instructions will be provided on delivery.
A Risk Management Report is available on request.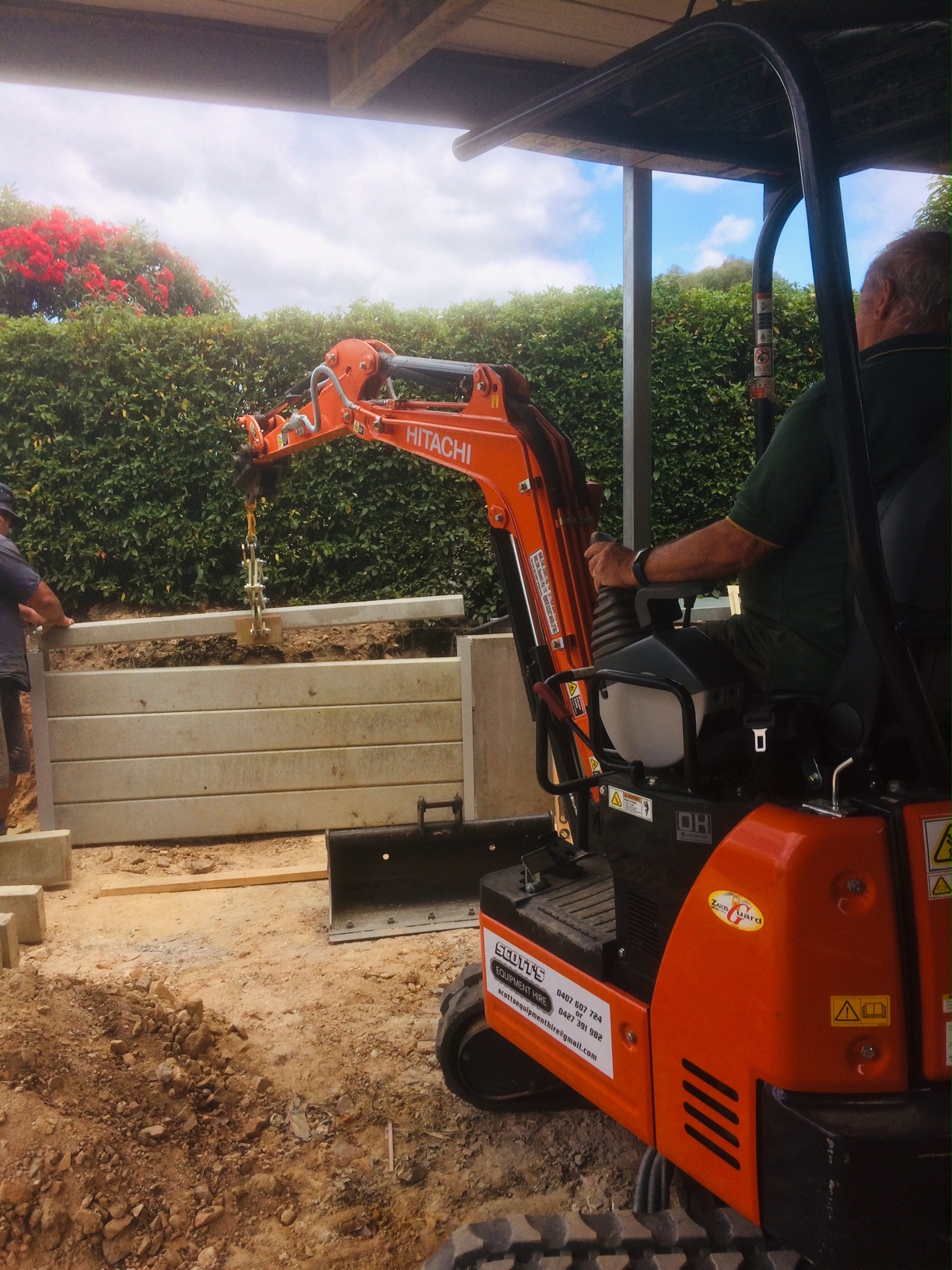 Next Steps...
Contact us today to discuss how we can help you with your next project. We look forward to working with you.